EKOI PERFOLINEA 2016 black/white thermal cycling jacket
We would like your feedback! !
Delivery and return
Shipping information to :
United Kingdom

Free shipping
Delivery between 28/01 and 30/01
Delivery in 2 in 5 days at home.
Free returns (Except sale periods)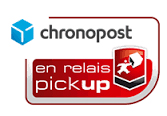 48/72 hours Europe wide delivery to your collection point.

Shipping cost £13.95
Parcels delivered to Europe in 1 to 3 days and 2 to 5 days to the rest of the world.
The product +
EKOI PERFOLINEA 2016 black/white thermal cycling jacket in WINDTEX (manufactured in Italy by VAGOTEX) incorporates an inner membrane with the following features: - Thermal (maintains body at constant temperature, protecting the cyclist against the cold) - Breathable (efficiently wicks moisture away to leave the body dry) - Windcheater (protection from the wind) - Waterproof (protects from the rain and all other moisture) - light.
Technical features
- Soft and supple.
- Waterproof, thermal and breathable.
- The WINDTEX inner fleece fibre is particularly soft and light. 240 g. - Multi-cut ergonomic panels (for a race-cut fit).
Matérial
- WINDTEX THERMO fibre incorporates a technical membrane: windproof, waterproof and thermal protection
- Particularly soft and light
- Storm flap behind zip prevents cold and moisture seep
- lycra cuff closure
Use
- For wear in temperatures down to 5°C.
(Preferably worn with an EKOI technical base layer and an EKOI PERFOLINEA jersey)
| | | |
| --- | --- | --- |
| S | 40kg - 60kg | 1.50m - 2.30m |
| M | 61kg - 70kg | 1.50m - 2.30m |
| L | 71kg - 77kg | 1.50m - 2.30m |
| XL | 78kg - 85kg | 1.50m - 2.30m |
| XXL | 86kg - 92kg | 1.50m - 2.30m |
| XXXL | 93kg - 99kg | 1.50m - 2.30m |
Un beau produit, tout à fait conforme au descriptif et en accord avec le guide des tailles, design en plus d'être de qualité. Remplit pleinement sa fonction, ce pour quoi elle a été conçue lors des entrainements hivernaux. Seul léger bémol : les manches sont à mon goût un peu trop longues pour la majorité des morphologies (comme le confirme certains autres commentaires), et le diamètre disponible au niveau des avants-bras s'avère un peu trop étroit, d'autant plus lorsqu'il s'agit de l'enfiler avec un maillot manches-longues en dessous.

testé sur une sortie par - 2 et brouillard givrant avec maillot technique ,je suis satisfait du produit.
pas froid du tout et taille adapté .
je recommande .

Super produit. Je recommande . Commander le lundi matin reçu moins de 24h aprés.

Première sortie ce matin, départ 0° à 11H00 (il avait gelé très fort en Auvergne ce matin) pour retour à 13h00, quelques degrés de plus, très satisfait de l'ensemble. J'avais un sous vêtement plus un maillot manches longues et la veste, je n'ai pas ressenti le froid sec. Pas de sensation de froid sur les jambes vraiment agréablement surpris. Je vais peut être me lancer!! sur le maillot manches longues si une occasion ( remise exceptionnelle!!) se présente.
Amitiés sportives.
Christian


J'ai respecté les préconisations EKOI, une sortie ce 27 décembre entre 0 et -3 + vent, résultat impec!!
Matière souple et agréable.
Concernant lEKOI:
Délai et Livraison OK. Très bon service retour et conseil.

Livraison très rapide mais la taille est trop juste, donc j ai renvoyé ce jour là veste en attendant la taille supérieure (XXL)

Testé lors d'une sortie d'environ 1h30 avec 3 à 5°C par brume et vitesse moyenne de 28km/h, avec seulement un teeshirt technique manches longues en dessous. Et bien pas deçu! Deja il epouse bien les formes ( commandé en M pour 1m70 et 68kg), beau design et je n'ai pas ressentit le froid. De plus belle promo! Je recommande donc.

Belle veste bonne coupe mais pas très chaude par vent froid 0à5° (région nord) portée avec un sous maillot thermique, mettre plusieur couche pas très pratique car serré
un peu déçu

Bonjour,
Effectivement, c'est normal surtout avec un vent froid.
Il est indiqué sur le site d'utiliser cette veste avec un maillot thermique (maillot de corps) et un maillot manche longue en plus de la veste.
Si besoin, n'hésitez pas à nous joindre au 04.94.95.25.86.
Cordialement
L'équipe Ekoï

Très bon produit et confortable

Bonne coupe près du corps sans êtres trop serrée. Chaude, imperméable et légère. Super qualité et hyper confortable même sur les très longues sorties. Je la recommande d(autant que sont look est sympa.

sortie bien au chaud ,et look sympa
merci

Bonne coupe près du corps, désing sympa et tenue élégante quand elle est associée au collant .
Me voila bien équipé tout en restant visible pour les automobilistes

VESTE TOUT SIMPLEMENT TOP EVACUE SUPER BIEN LA TRANSPIRATION

Veste thermique ekoi perfolinea 2016 noir blanc - taille : xl

Super produit. J'ai fait une sortie ce matin par -3° et je n'ai pas eu froid. Sensation de frais au début et quelques minutes après le corps est à la bonne température.
Très très belle qualité et légère. Le seul petit problème une fois la veste fermée, le col ne serre pas asser autour du cou donc l'air passe un peu. Merci Ekoi pour se bon produit. Je le recommande.

Veste parfaite ! Confortable, prêt du corps, livrée dans les délais sans aucun problème. Matière très agréable et "élastique", confort optimal et design très réussi.
Franchement, je recommande à 100% cette veste.