EKOI PERFOLINEA 2016 black/red thermal cycling jacket
We would like your feedback! !
Delivery and return
Shipping information to :
United Kingdom

Free shipping
Delivery between 24/01 and 25/01
Delivery in 2 in 5 days at home.
Free returns (Except sale periods)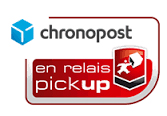 48/72 hours Europe wide delivery to your collection point.

Shipping cost £13.95
Parcels delivered to Europe in 1 to 3 days and 2 to 5 days to the rest of the world.
The product +
EKOI PERFOLINEA 2016 black/white thermal cycling jacket in WINDTEX (manufactured in Italy by VAGOTEX) incorporates an inner membrane with the following features: - Thermal (maintains body at constant temperature, protecting the cyclist against the cold) - Breathable (efficiently wicks moisture away to leave the body dry) - Windcheater (protection from the wind) - Waterproof (protects from the rain and all other moisture) - light.
Technical features
- Soft and supple.
- Waterproof, thermal and breathable.
- The WINDTEX inner fleece fibre is particularly soft and light. 240 g. - Multi-cut ergonomic panels (for a race-cut fit).
Matérial
- WINDTEX THERMO fibre incorporates a technical membrane: windproof, waterproof and thermal protection
- Particularly soft and light
- Storm flap behind zip prevents cold and moisture seep
- lycra cuff closure
Use
- For wear in temperatures down to 5°C.
(Preferably worn with an EKOI technical base layer and an EKOI PERFOLINEA jersey)
| | | |
| --- | --- | --- |
| S | 40kg - 60kg | 1.50m - 2.30m |
| M | 61kg - 70kg | 1.50m - 2.30m |
| L | 71kg - 77kg | 1.50m - 2.30m |
| XL | 78kg - 85kg | 1.50m - 2.30m |
| XXL | 86kg - 92kg | 1.50m - 2.30m |
| XXXL | 93kg - 99kg | 1.50m - 2.30m |
Super content de mes tenues hiver ????

Le 18.12.2016 j'ai laissé un commentaire sur la taille! En fin de compte j'ai recommandé une taille M pour mes 1m70 et 72kg hivernale ???? Mis à part la longueur des manches qui sont un poil longues pour mes petits bras ???? C'est sans aucune hésitation que j'ai renvoyé la taille L qui ne plaqué pas assez à mon goût ???? J'ai du coup commandé aussi une combinaison jaune et noir de taille M qui me va super bien et que je trouve très belle en plus ???? Félicitations à vous Ekoi pour votre sérieux à tous points de vues : Envois dans les délais, remboursement, qualité de finition et efficacité de vos vêtements à tous points de vue ????????????? J'ai retrouvé du plaisir à rouler l'hiver avec vos super tenues ???? En plus au mois de décembre j'ai eu une belle montre en cadeau avec chaque commande effectuée ???????? Un client de plus chez vous pour sûre ???? Bonne Année 2017 depuis ma belle région Annécienne . Jack 74.

Première sotie avec 1° et rien à dire super chaud.
Veste utilisé avec un sous-vêtements Ekoi bien sûr
Pour résumé je suis vraiment fan de la marque rapport qualité prix indatable
Félicitations Ekoi

a peine recu et j l ai essaye j part par temps de brouillard il fait - 2 degres et j ai une petit heure de vtt et super honnetement j la conseille ;)

J'ai acheté la veste et le collant assortis et je les ai reçus en 24h00. Je les ai essayé hier avec du mistral et des températures fraîches. La veste est très agréable à porter, bien ajustée et ne laisse pas passer le froid. Je fais 1,73 m pour 65 kg. J'ai pris la taille M, un tout petit peu long pour les bras sinon c'est parfait.

Bon choix de taille ou pas !!

Je mesure 1m70 pour 72kg en cette période hivernal !! J'ai pris la L comme l'indique le tableau et il me semble qu'elle est un peu grande pour moi !! Pas assez serrée sur les bras et fais quelques plis étant donné que deux ou trois centimètres sont en trop !! Pour le reste c'est acceptable bien que j'aime être plus serré!! Quelqu'un peut me donner son avis Svp ! Je vais appeler Ekoi demain pour voir ce qu'ils me disent !! Bon vélo à tous. Jacques Annecy.

très agréable à porter. taille L pour ma part pour 1m80 et 73kg. elle me va très bien la M étant trop serrée et trop courte au niveau des bras. je viens de faire une sortie de 1h par 0° juste avec un maillot thermique ekoi et vraiment pas eut froid!

livraison rapide
veste superbe, belle qualité et finition
elle se fait très légère au point de ne pas la sentir, à tel point que j 'avais des craintes sur son efficacité
Essai le WE dernier avec un légé vent et une température négative avec seulement un petit tee-shirt dessous , je suis bluffé
même en descente au nord j 'ai pas senti le froid !
du coup j 'ai commandé le collant cette semaine ...


Veste essayée aujourd'hui ..excellente tenue tant en basse température et confort. .produit haut de gamme. .à recommander vivement. .très bon rapport qualité prix. . Livraison rapide. .bravo EKOI

Belle qualité mais respirabilité limitée

Un beau produit, très bien fini, le tissu est souple, agréable à porter, et la coupe est ajustée et ne poche pas au niveau du ventre car bien cintrée. Mais 2 bémols : manches trop courtes à mon goût, il leur manque 2-3 cm, pourtant j'ai pris un peu plus grand (taille L pour 1,74m /67 kg, car j'ai les bras longs et je suis facilement gêné aux épaules). A 9 °c par temps sec, avec une sous-couche Odlo , c'est limite frais. A 7°c , par temps sec et avec une première couche thermique et un maillot manches longues en-dessous c'était très bien. Mais je pense qu'à -5° ce sera trop juste. La respirabilité est moyenne, j'étais trempé de condensation au bout de 2h30, d'où peut-être la sensation de froid avec une seule couche en dessous.

Provata oggi per la prima volta, temperatura +6/+8, vento da NE , sostenuto lungomare. Ebbene la protezione dal freddo é ottima mentre il vento sembrava scivolare sulla giacca. La giacca veste molto bene, io porto la 48 ed ho scelto una taglia L che mi calza a pennello. La consiglio anche per un buon rapporto qualità/ prezzo

pour quelqu'un qui sue beaucoup comme moi c'est le vêtement idéal qui évacue bien la sueur, protège bien du vent et du froid
je recommande

J ai roulé avec juste un maillot de comprespion en dessous avec une température de 8° et c'était parfait.

Achetée avec le cuissard long(taille M indiquée pour 68 kg et 1,69 m).Essayée ce matin avec température entre 0 et 5° pour faire un petit col dans le Cantal (1250 m). Cuissard super pas froid même en descente et peau gel super. Par contre pour la veste je suis plus réservé car mise avec un sous vètement et maillot de marque Btwin et a la montée pas trop chaud mais parfois sensation de frais voire de froid dans la descente. Donc je ne sais pas trop pour une éfficacité -5°...
Par contre l ensemble est de très bonne qualité ,bravo


Utilisé lors d une sortie un peu fraiche de 2h, 10° et un vent de face. J etais en t shirt dessous et tout s est passé nikel. pas de sensation de froid et bonne evacuation de la transpiration. Je crois que je suis devenu un adepte de la marque ?. Je mesure 1m81 pour 83kg j ai pris XL comme indiqué.