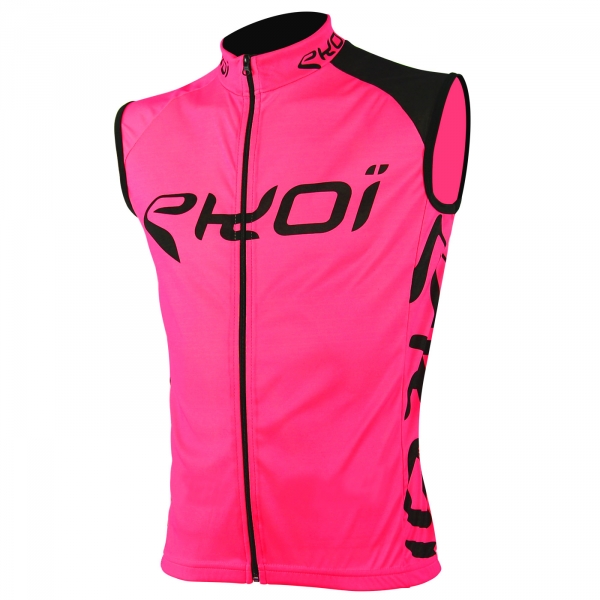 EKOI SICUREZZA Hi-viz Pink Fluo Gilet
We would like your feedback! !
Delivery and return
Shipping information to :
United Kingdom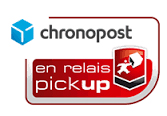 Shipping cost £9.90
48/72 hours Europe wide delivery to your collection point.

Free shipping from £29.00
Delivery between 04/03 and 06/03
Delivery in 2 in 5 days at home.
Free returns (Except sale periods)

Shipping cost £13.95
Parcels delivered to Europe in 1 to 3 days and 2 to 5 days to the rest of the world.
Every day via the social network or the internet we learn of another cyclist seriously injured or perhaps worse whilst out on the road, an unforgiving place. Vehicles have a shell that is designed to protect the occupants in the event of an accident, us cyclists have no such shell. The watchword is RESPECT, respect for each other, respect for the Highway Code (yes, we stop at red lights!) and respect for the traffic and weather conditions. As cyclists we need to be seen, to stand out so that other road users cannot fail to see us and take suitable action.
So cyclists , make your presence known, GET SEEN!
Produt plus points:
- A highly visible image reminds vehicle drivers of the minimum distance when overtaking cyclists.
- COMPACT (the gilet is easily stowed in a jersey back pocket)
- Front panel: 100% windproof and breathable
- Back net material: Light and 100 % breathable
- Access to jersey pockets via 2 lateral apertures
- Made in Italy using Italian materials

Use :
- To wear, as well as on all road rides, during those chilly morning rides or when descending a col as this gilet provides the wearer with an added protection against the cold and wet.
- For use in temperatures above 10° C, (Preferably worn with an EKOI base layer and an EKOI jersey)

Product features:
- Front windcheating Mattrix material by Effepi
- Back Trial net by Miti 100 % breathable

- self-locking YKK zip
- Made in Italy using Italian materials
Material:
- 100% Polyester
- 6 sizes: S, M, L, XL, 2XL, 3 XL
Check out your sizing prior to purchase using our Size guide.
Washing instructions:
- Machine wash at 30° C (preferably in a mesh sack to protect the product from more abrasive materials, such as velcro).
- DO NOT TUMBLE DRY
- DO NOT IRON.
| | | |
| --- | --- | --- |
| S | 40kg - 50kg | 1.40m - 2.00m |
| M | 51kg - 60kg | 1.40m - 2.00m |
| L | 61kg - 70kg | 1.40m - 2.00m |
| XL | 71kg - 75kg | 1.40m - 2.00m |
| XXL | 76kg - 83kg | 1.40m - 2.00m |
| XXXL | 84kg - 100kg | 1.40m - 2.00m |
N'oubliez pas Cyclistes !
- Le Code de la route vous concerne aussi.
- Respectez le Code de la route, notamment les feux de signalisation, les stops et les priorités.
- Circulez sur le côté droit de la chaussée et utilisez, quand il y en a, les bandes, pistes et doubles-sens cyclables. Ne circulez pas sur les trottoirs si vous avez plus de huit ans.
- Signalez vos changements de direction.
- À une intersection, placez-vous un peu en avant des véhicules pour être visible. Lorsqu'ils existent, utilisez, les sas et autres espaces qui vous sont réservés devant les feux de signalisation. Ne restez pas en dehors du champ de vision des conducteurs.
- Maintenez une distance de sécurité de plusieurs mètres avec les véhicules qui vous précèdent.
- Privilégiez de préférence des vêtements de couleur vive et portez un gilet rétro-réfléchissant la nuit ou lorsque la visibilité est insuffisante.