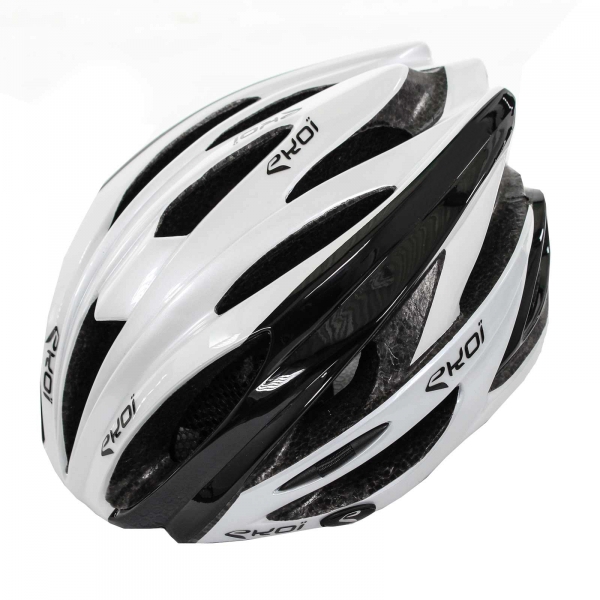 HELMET FAST 2 EKOI WHITE BLACK
We would like your feedback! !
Delivery and return
Shipping information to :
United Kingdom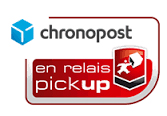 Free shipping from £29.00
48/72 hours Europe wide delivery to your collection point.

Free shipping from £29.00
Delivery between 30/01 and 31/01
Delivery in 2 in 5 days at home.
Free returns (Except sale periods)

Shipping cost £13.95
Parcels delivered to Europe in 1 to 3 days and 2 to 5 days to the rest of the world.
Product Benefits :
- The FULL In Mold technology

Use :
- Extreme comfort for training or competition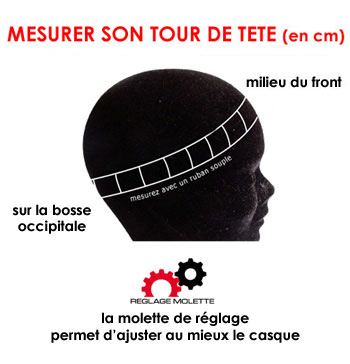 | Size | Head measurement |
| --- | --- |
| S/M | 55 - 59 cm |
| L/XL | 58 - 61 cm |
Composition :
- High density EPS (expanded polystyrene hard and superlight H80)
Features :
- Full In-Mold shell (included in the EPS and not glued)
- High density EPS (Polystyrene hard and superlight H80)
- 18 Vents.
- Insect net.
- Coolmax foams
- Adjustable and anti-allergenic straps
- Dial for rear adjustment
2 sizes :
- S / M (55/59 cm)
- L / XL (58/61 cm)
- Weight: 225 grams
FULL In mold technology consists in molding the helmet outer shell merging with the shock absorber in EPS (expanded polystyrene).The shell of your helmet is made of a single piece. The advantage of this process is to bring lightness, a more efficient ventilation and better impact diffusion in case of shock.

- More resistant

- Lighter

- Better ventilation
Casque fast 2 ekoi blanc noir

Reçu hier très beau esthétiquement bien ventilé et léger j'en suis ravi.Merci Ekoi vraiment du bon et beau matériel quand je vois que certains se permettent de faire des commentaires a la limite du raisonnable c'est un peu exagéré surtout a se prix.Enchanté de ma commande.Cordialement et a bientôt et merci pour la montre en cadeau.

Casque pratique pour le cyclo ou le vtt avec visière détachable

Rien à re dire sur le casque il est tout simplement génial ( beau à mes yeux évidemment, léger confortable)
Produits conforme à l'annonce et envoi rapide
Merci ekoi

livraison en 24 heures casque sympa merci ekoi

erreur de taille de casque sav tres rapide par contre en blanc et noir le blanc fait un peut metallise sinon excellent casque merci a ekoi pour son professionnalisme

Rapport qualité/prix, rien à redire.
Un peu surpris par le poids, qui d'après les commentaires était super léger; il n'est pas lourd mais loin d'être très léger.

livraison rapide et casque sympa et leger

Mon premier casque ! ... Commandé en Juin 2015 en taille S/M, je l'utilise aussi bien en VTT que Route. Il me convient esthétiquement, c'est un casque léger et qui reste bien en place une fois réglé.
Excellent rapport Qualité/Prix !

je viens de recevoir mon casque,livraison très rapide et un casque léger, mixe (vtt & route)et le petit filet à l'intérieur depuis le temps que j'en voulais un à un prix défiant toutes concurrences.

Leger et d'excellente tenue ,avec une utilisation sur route ou vtt.Je ne regrette pas mon achat.

Super casque très leger testé aux 24h du mans velo, à même vite séché entre les relais.
Simple petit retard de livraison mais commande en juillet.


Très bon casque, léger, bonne tenue et excellent rapport qualité prix, je le recommande !

Excellent rapport qualité/prix

casque Fast 20 acheté en mars 2012 et bonne tenue dans le temps après un paquet d'heures sur la tête. Le point fort de ce casque c'est sa légèreté : les 225g annoncés en taille S/M s'avèrent exacts. Rares sont les casques aussi légers à ce niveau de prix !

impressionnant ce casque !
leger , bien aéré , filet anti moustiques ,
confortable et un prix defiant toute concurence a conseiller fortement

Acheté début 2014, victime d'une grave chute début novembre (fracture du bassin), mon casque FAST m'a très bien protégé et m'a évité une grave blessure à la tête., voire pire. Très résistant au choc, mais partiellement endommagé, je viens de recommander le même. Merci EKOÏ

J'ai acheté ce casque en 2013, et j'ai omis de donner mon commentaire.
Ce casque est impeccable, bonne tenu, et excellent esthétique.

je viens de le recevoir et de le reglet !!!
mais deja esthetiquement je suis ravis !
une fois reglet il epouse la tete parfaitement et ce fais oublier !
en ce qui conserne la soliditer je ne peux pas vous dire et c est tres bien comme ca !!!
livraison bien emballer et dans une belle housse de rangement
merci a ekoi pour son professionnalisme et ca gentillesse (service client)

Très bon casque, bien fini et léger. Il se fait oublier et sa compacité est appréciable. Seul bémol, les sangles sont un peu longues (surtout pour une taille S/M) et il est nécessaire de les recouper. Sinon rapport qualité/prix imbattable.

casque de bonne qualite prix aussi
tres lege tres bien finit agreable a porte
tout va bien

Leger et plutôt joli ce casque est confortable et en outre il est livré avec un petit sac en toile fort commode
Pas de bruits ou sifflements intempestifs.
Je n'ai pas l'intention de tester sa robustesse, mais il est homologué donc au cas ou il devrait tenir le coup.
Vu le prix, il est vraiment parfait.
Bref excellent achat

il se fait oublier au bout de quelques secondes, leger, il s ' ajuste naturellement a la tete, tres bon produit.
L efficacité? J espere ne pas le savoir!!!!!

Pas le casque le plus joli qui soit. Ekoï a déjà fait des casques bien plus esthétiques.
Par contre, pour ce prix là, difficile de trouver mieux.
Perso je l'utiliserai pour les courses. Pas de remords si je le casse.