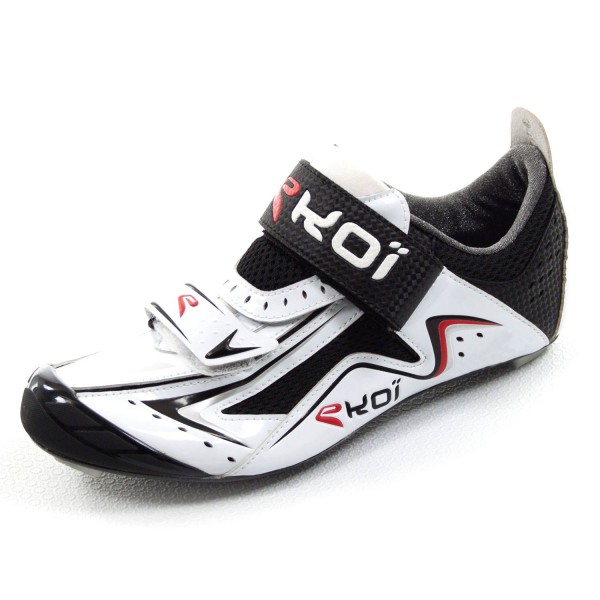 We would like your feedback! !
Delivery and return
Shipping information to :
United Kingdom

Free shipping
Delivery between 16/12 and 17/12
Delivery in 2 in 5 days at home.
Free returns (Except sale periods)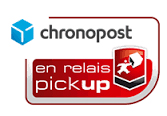 48/72 hours Europe wide delivery to your collection point.

Shipping cost £13.95
Parcels delivered to Europe in 1 to 3 days and 2 to 5 days to the rest of the world.
The Product Benefits :
- Record Weight : 250 gr (41 size)
- Ultra stiff carbon sole.
- AIR VENT insert to improve the air intake on the front foot and avoid overheating of the plantar arch.
- Designed with Sylvain Sudrie (LD Triathlon World Champion 2010).
Use :
- Competition or training.
Size

FOOT LENGTH


(cm)


38

23

39

24

40

24.5

41

25

42

25.5

43

26.5

44

27

45

27.5

46

28.5

47

29

48

29.5
Feature:
- Ultra stiff carbon sole power to retransmit.
- Insert AIR VENT on the front of the shoe.
- 2 reversed Velcro for easy donning of the shoe during transitions.
- Upper in Lorica varnish for easy maintenance -Mesh ventilated to exhaust moisture and comfort, rear reflective insert.
- Tip foot reinforced anti-wear.
- Heel rear and front of the sole.
- highback for laying perforated elastic.
- Fixing hold 3 points.

Composition :
- Upper : Lorica perforated seal and easy maintenance. (the Lorica is easier to maintain than leather and much more resistant to weather plastic coated)
- breathable mesh
- Inside : anti -slip coating , even when the foot is wet. It is maintained in the shoe.

Sizes : 38 to 48 (although refer to size chart)

Model triathlon :
- Model Triathlon shoes with ultra stiff carbon sole designated and designed in collaboration with Sylvain Sudrie (World Champion Long Distance Triathlon).

SYLVAIN SUDRIE testimony :
ʺ Working closely with EKOI to design triathlon this specific model, we have developed a shoe that combines the following features :
Comfort, foot support, lightness, stiffness of the carbon sole and especially efficient threading transition with a small scratch and a larger on top of the shoe from maintaining the stability of the foot ...
The first tests took place in janvier 2012 and shoe always fits me perfectly. ʺ
Gutschein "welcome pack 169094-2016"

Sehr geehrte Damen und Herren,

mit meiner letzten Bestellung habe ich den Welcome-Gutschein über 15 € einlösen dürfen. Darüber habe ich mich sehr gefreut.

Der Triathlonschuh hat aber leider nicht gepasst, sodass ich diesen zurücksenden musste. Auch das war problemlos. Das Geld wurde bereits erstattet. Vielen Dank dafür.

Leider ist aber mein Gutschein nun weg und ich habe kein ekoi-Produkt davon kaufen und behalten können. Es würde mich sehr freuen, wenn sie mir diesen wieder zur Verfügung stellen könnten, da ich gerne weitere Artikel von Ihnen bestellen würde.

Mit meiner vorherigen Bestellung (Trikot+Hose) bin ich sehr zufrieden und möchte weiterhin ekoi-Produkte nutzen.

Viele Grüße und Dankeschön

Patrick Ulfig

Rapport qualité prix au top

livrée en 48 heures.
Chaussures ultra légère, ultra confortable (même nu pied), bref pas trouvé mieux.
Merci EKoi

superbe chaussure commander en 46 puis renvoyer pour du 44 tous ca sens aucun soussi , avec un superbe SAV !!!
cote chaussure elle sont superbe ,tres agreable ,legere et rigide !
rajouter a ca une belle promos
moi je dit merci ekoi et encore bravo pour votre ecoute et reativiter

Concernant la taille, le 43 (265cm) me correspond. Je taille 42 en chaussure de ville mes pieds mesure 260cm (42 = 255cm sur ce modèle).
Elles sont très confortable pieds nus et très légère. Le large scratch fait très bien son travail et le pied est très bien maintenu. J'ai hâte de les tester sur un triathlon.
Commande reçu très rapidement.
En gros très satisfait pour une première commande.

Elles sont vraiment très jolie, legeres et solide.

Par contre moi je mesure du 43, j'ai commandé du 44 et elles sont encore trop petite... attention

Pierrealain D.

02/05/2014

Vraiment content de ma commande ! Très bon produit. Chaussures légères et de qualité. Retour SAV pour un échange taille (J'ai vu un peu grand même en me servant du tableau)
Traitée très rapidement que ce soit pour la prépa de la commande ou le SAV. Que du positif !! Ils assurent chez Ekoï !!!